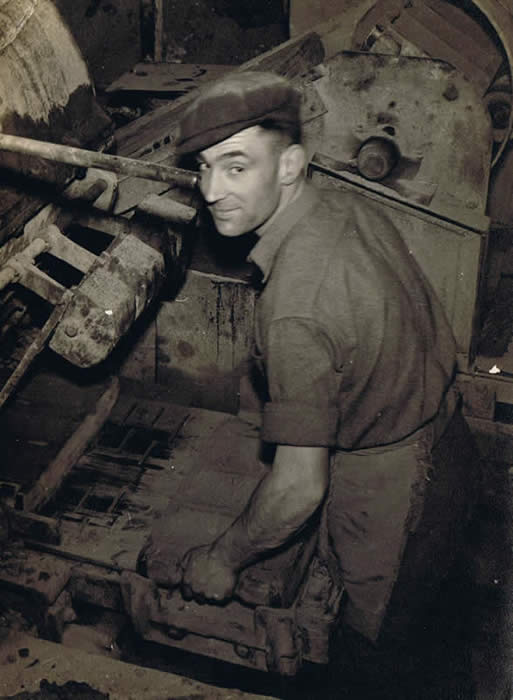 Jim Chaplin at work at Milton Hall Star Lane when he was a shed lead up until 1956
Footnote by Alan Chaplin (Jim's son):
My father was born in Great Wakering somewhere off of the High Street ,close to the Exhibition pub. He left school at 14 and worked for a local butcher. He was in the Territorial Army and was therefore called up early for service in a searchlight battery for most of the war. After which he joined Milton Hall in Star Lanewhere he worked until 1956 having been a shed lead for five years. (I think my uncle Len stayed on for another few years.)
My other memories were from my Grandparent's house in Little Wakering Road. The family consisted of 11 children who all went to Great Wakering school.
My father, my uncles Len, Christopher and Harold all worked at Star Lane during the 1950's. My uncle William who lived on the Southend Road close to the Rose Inn worked at the brick works in Thorpe Bay also in the 50's.
There is a connection by marriage to the Farrs, Shelleys and Willsmers all who lived on Foulness Island. You already have quite a few of my relatives as children on the school photos of the Island, Great Wakering and Barling.
I am sure there is a lot more I could say so if a specific subject required let me know.